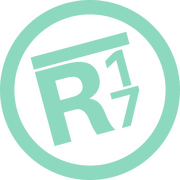 MICHAEL P. REKOLA
Michael is a bi-coastal independent film executive, producer, and director.He started his film career as a producer for the U.S. House of Representatives, national news organizations, and non-profits, with his industrials garnering internationally earned media.He later founded the Capitol Hill Film Festival and transitioned into an active investor in many independent films including THIS LAND, MY DIVORCE PARTY, and Jim Cummings' THE BETA TEST, which screened at festivals such as the Berlin International Film Festival and the Tribeca Film Festival. Additionally, Michael is the co-creator of NounDAO's first animated tv pilot-- THE NOUNERS.Michael is currently executive producing Chris Heck's THE SAVAGE STATE and producing Daniel Lafrentz's THE MEET CUTE MURDERS.He is also directing his first feature BURYING DORIS, penned by the 2022 Austin Film Festival's Dramatic Screenwriter Award Winner: Nick Gambino. His proof of concept short film bearing the same name is currently on the film festival circuit."A rising tide lifts all ships," is a common phrase you'll hear Michael repeating. He splits his time between Washington, DC, his 5th generation family farm in Connecticut, and Los Angeles with his wife Kaitlin, their daughter Emmi, son Wyatt, and undomesticated yet devoted canine of thirteen years— Monty.Michael supports Premier League side, Manchester United.
---
Most Popular Articles
---
Join the 3,402 filmmakers who read my weekly email!
---
Most Popular Downloads
---
Watch Now